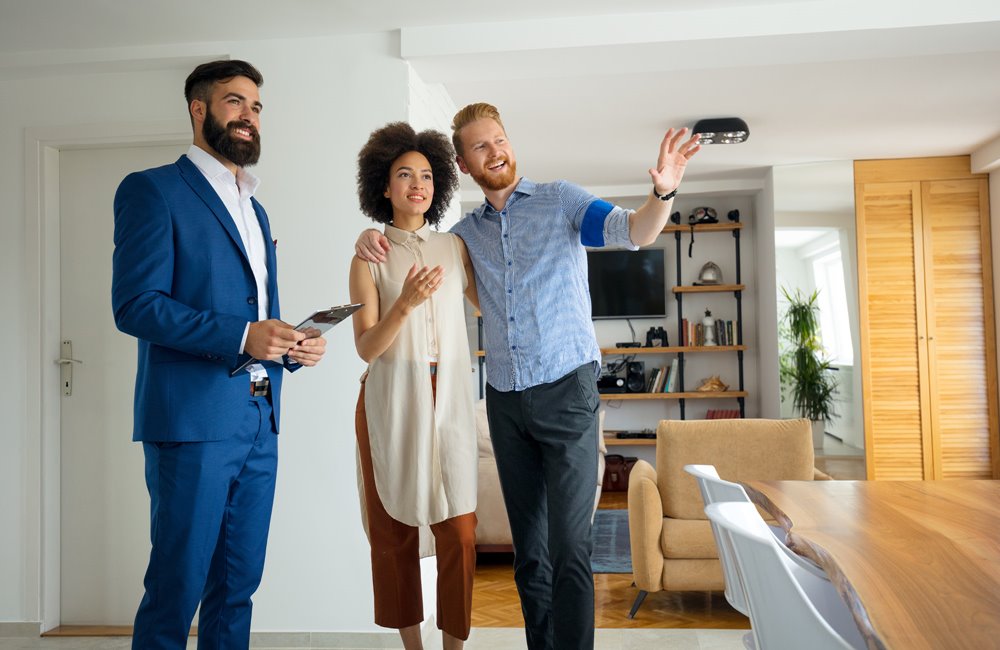 Should You Buy Now or Wait Until Later?
As housing prices have increased dramatically since the onset of the COVID-19 pandemic, many potential buyers are waiting on the sidelines wondering whether purchasing a home is in their best interest- or if waiting it out is the smarter decision.

While the answer to this question differs depending on the real estate market and your financial situation, experts say waiting might make your future home purchase more expensive, due to increasing interest rates and rising housing costs.

Here are a few reasons why it makes sense to buy now:

Demand for Long-Term Rentals is Up, Causing Rents to Skyrocket 

The long-term rental market is experiencing a surge in demand as many Americans are having a hard time keeping up with the ultra-competitive housing market. According to Realtor.com, rental prices are expected to outpace home sales in 2022, meaning that renting may become the less affordable option for Americans in some markets.

Even if you can find an affordable place to rent, it might not last long. Unlike with fixed mortgage payments, your rent payments may increase over time. Plus, the money you pay toward rent goes straight into the pockets of your landlord. However, when you purchase your own home, a portion of your monthly mortgage payment, known as the principal, will allow you to build equity in your home. Later down the road, if desired, you can borrow against the equity in your home to pay for renovations, college tuitions, weddings, debt, or anything else that you would like.

Mortgage Interest Rates are Expected to Increase
Mortgage rates are still at historic lows, keeping ownership affordable despite the recent increase in median home prices. While the uncertainty surrounding the pandemic has kept interest rates low, they are expected to gradually increase throughout 2022.

Purchasing a home while rates are still low can help you combat the rise in housing prices. Here's a graph that shows how interest rates can cause an increase in your mortgage payment, even if home prices have decreased.

*The rates listed are examples and are not an indicator of current or future rates. APR=annual percentage rate.

Property Values Are on the Rise
If you've been following the real estate market, you know that home prices rose dramatically during the pandemic. This was due partly to a lack of supply on the market. According to Realtor.com, median home prices increase by 16.9% in 2021, compared to 12.8% in 2020 and just 4.9% in 2019. While real estate experts predict that values won't soar in 2022 as quickly as they did in 2021, they will continue to increase. Realtor.com predicts that home prices will ease up, with a slower increase of 6.6% in 2021. With tight inventory expected to continue, and more buyers expected to enter the market, price appreciation isn't likely to end anytime soon. Meaning, if you've been waiting for prices to go down before purchasing property, you might want to reconsider.

Experts Say We're Not in A Bubble 

Although the red-hot marketing has caused home prices to increase at a rapid rate, similar to what we saw before the housing crisis of 2008, experts say that we're not in a bubble. The housing bubble that burst in 2008, causing crippling economic repercussions and lead to the Great Recession, was primarily driven by lenders extending credit to those who were not qualified.

So, even though home prices are rising at a rapid pace, there is one huge difference between now and 2008- Lenders have raised their requirements for securing a mortgage. As a result, average credit scores are higher, more documentation is needed, and loans are more proportionate to the borrower's income.
So if you're waiting for a bubble to pop- it might be time to reconsider.

While navigating the homebuying process can be a complicated process, especially in a red-hot housing market, you can take comfort in knowing that your loan officer and real estate agent are here to ensure that things go smoothly. Keep your head up and know that you will find a home that fits your families wants and needs, and rest easily knowing that you've made a worthwhile invest in your future.
Categories